The world of RVing is changing every day, and that's a great thing! In the past, RVers were stereotyped as being mature couples who wanted to explore more in their retirement. Today, though, that just doesn't ring true.
In fact, millennials are now making up more of the RV community than ever before, and it's all because RVing offers them a lot of flexibility. Whether it's as full-time digital nomad RVers or as leisure RVers who want to explore their country, the world of RVs offers this younger generation a lot.
But what do millennials want from their RVs?
Space to work (for the digital nomads)
Space for guests
A functional floorplan
Lots of room for a young family
Something easy to take off-road and explore the path less well-traveled
Stylish and makes you feel at home
Is it a lot to ask? Maybe, but we think Keystone RVs are up to the task and we want to share 5 of our favorite Keystone RVs for millennials with you today!
1. 2022 Keystone Cougar 30BHS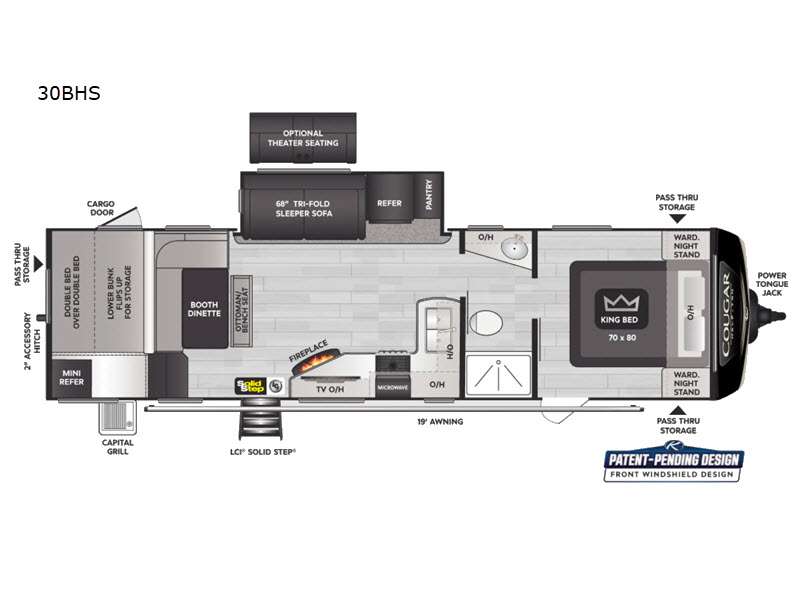 Let's kick things off with this 2022 Keystone Cougar 30BHS RV. It has so much workable floor space that you can easily entertain guests or vacation with a young family without a problem. The king-sized bed at the front is perfect for a young couple and the separate kids sleeping area is a real treat (and it's on the other side of the RV, so no more sleepless nights when the kids are too excited).
The central living area has a sofa that can be turned into an extra sleeping space, and the booth dining space is perfect for family meals or game night. If you're planning on living the digital nomad life instead, then the booth is a great workspace. And the amount of storage in this RV means you can easily live as a full time RVer comfortably. Truly, this is a great all around RV for millennials and it's one that's worth checking out more!
2. 2022 Keystone Springdale 220BHWE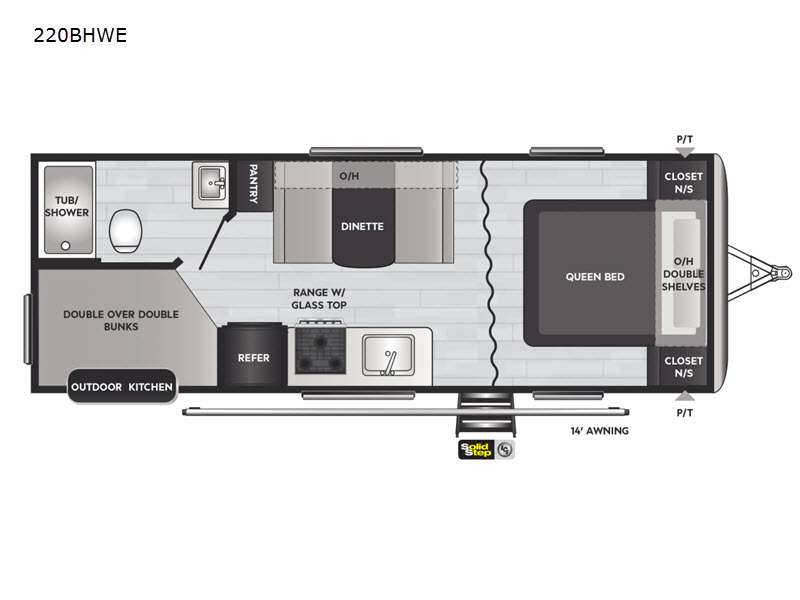 Now let's take a closer look at this 2022 Keystone Springdale 220BHWE trailer RV that's another great option for millennials. Again, there are separate sleeping areas for the kids and adults, this time with a queen-sized bed towards the front of the trailer and a double over double bunkhouse to the rear. There isn't as much living space as there is with the Cougar above, but this is still great for young families who plan to spend most of their time exploring and using their RV as a vacation tool to explore.
As for digital nomads, this could actually work quite well. Living full time in this RV would be much more comfortable if there were only two of you, and the bunkhouse towards the rear would work brilliantly for guests who might come out to visit. Really, though, this Keystone RV shines as a vacation RV where a young family can make the most of it and create special family memories together.
3. 2022 Keystone Montana 3931FB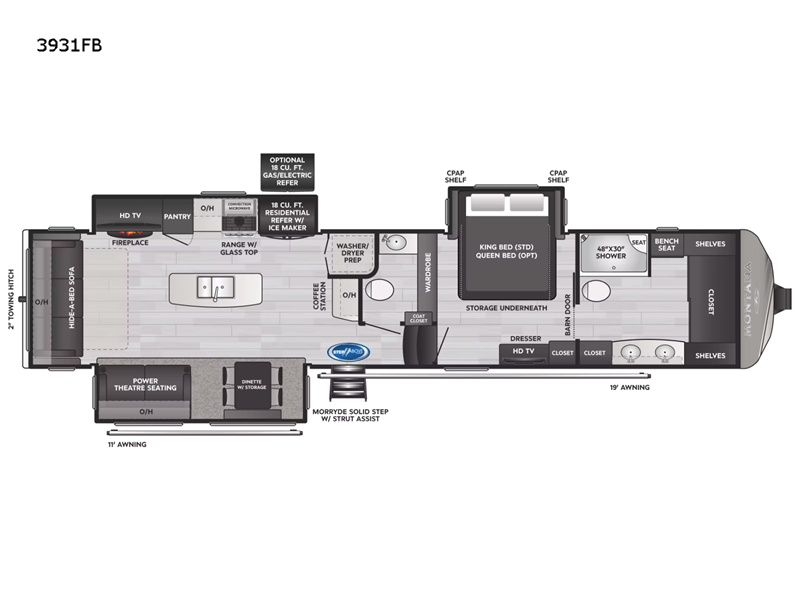 The 2022 Keystone Montana 3931FB really is a touch of luxury for those millennials who want to travel in a home away from home (or simply want to make this beautiful RV your home, because this one lends itself to it perfectly). Everything inside is spacious and there's plenty of room to entertain guests and enjoy some real home comforts. The large kitchen, spacious living space, and separate sleeping area with an adjoining en suite is perfect for full time RVers.
The best thing about this one is all the little details, though. There's a washer/dryer space, closet, TVs, fireplace, pantry, and even a dinette and theater seating to make this RV a really luxurious option. It has style, it has space, and it has everything a young millennial could need to settle into it comfortably and that's what makes this Keystone RV really stand out.
4. 2022 Keystone Fuzion 373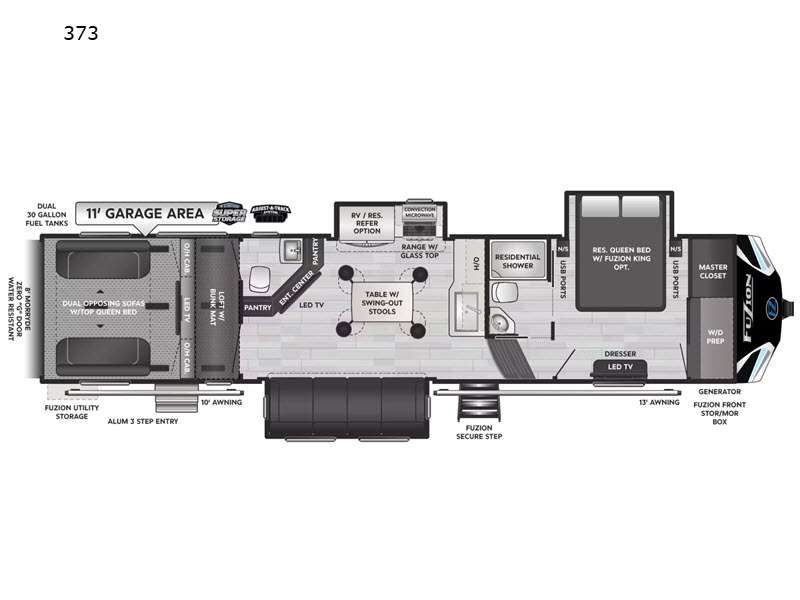 If you've got the budget to spend a little more to suit your digital nomad lifestyle or invest in a luxury RV for vacationing, then the 2022 Keystone Fuzion 373 is the perfect option. There's not a thing that's been missed with this one. There is a main bedroom area, and 11′ garage area with extra seating and sleeping space, and even a kitchen island seating area with swing out stools. There's even a full sized residential shower to enjoy so you never feel you're away from home.
However, this is one of the larger Keystone RVs, so it's one that's best suited to vacationing or full-time RVing compared to those millennials who want to go off the beaten track and explore all over because this wouldn't be suitable for off-road. But that shouldn't stop you if you're looking to live life as a full time RVer because this stunning, luxury RV has everything you could possibly need!
5. 2022 Keystone Bullet 258RKSWE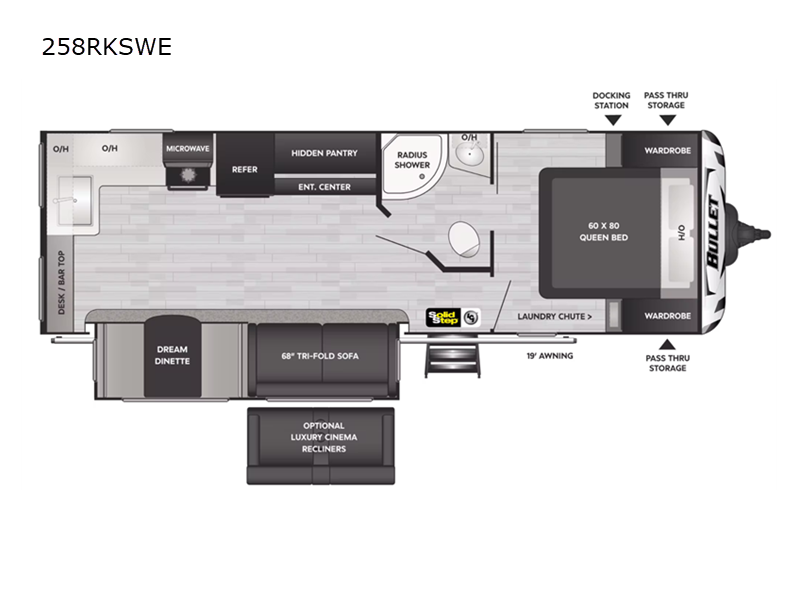 Now, we haven't really talked about the adventurers among you, but that's because we were saving the best until last for you – that's right the 2022 Keystone Bullet 258RKSWE is perfect for those who simply need a base from which to explore. It has everything you could need for a comfortable stay with a queen-sized bed, radius shower in the bathroom, and a comfortable dinette. But best of all, this RV also has a desk in the living space so you can easily sit down to do a little work if you're adventuring and working at the same time.
This wouldn't be suitable for a young family as there's only one primary sleeping area, but for a young couple who want to explore a little whilst living a digital nomad lifestyle, this is perfect. It's comfortable but compact.
Picking Out Your Next RV With Us!
Excited by the RVs we've shown you today? You should be! And the best part is, all the Keystone RVs we've featured in today's post can be bought from one of our Sky River RV dealerships. Still not sure that Keystone is the right brand for you as a millennial? No problem! We have a range of new and used RVs to suit almost any budget or need at our dealerships, so you can either have a look around online, or pop in and see us today! We promise you won't be disappointed…